We created a list of peanut free tree nuts and tree nut butters made in a dedicated facility, free from contamination from other tree nuts and/or peanuts. This list is intended for families navigating peanut and/or tree nut allergies, and is especially useful for those looking for cross contamination-free nuts for allergy food challenges.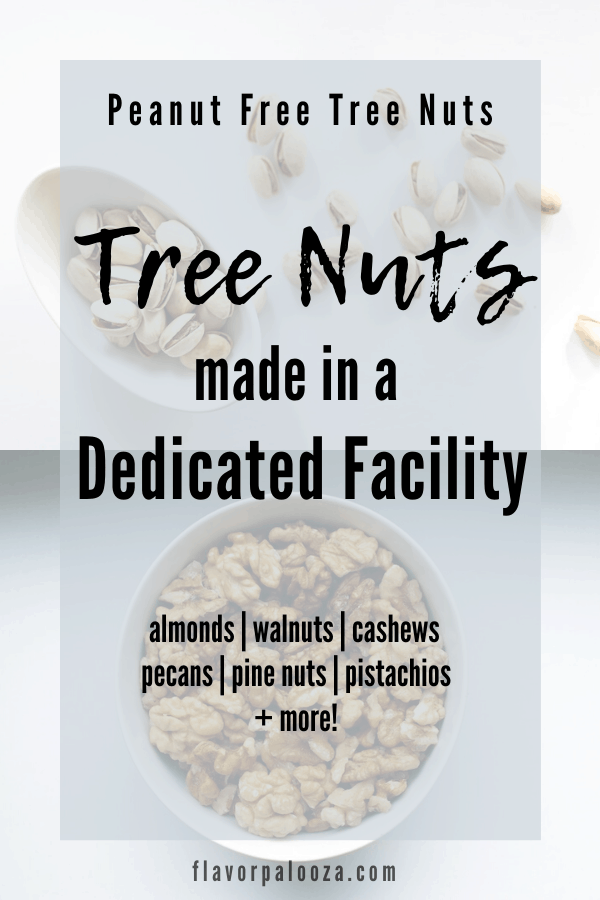 Some of the links in this post are affiliate links and I will earn a commission if you purchase through these links (at no additional cost to you).
When my son was first diagnosed with food allergies, he tested positive to peanut (high), chestnut (low) and almond (low). So, for several years we were advised to avoid peanuts and all tree nuts, just to be safe, since he was so young (diagnosed at age 1), and because his levels were showing various sensitivities to tree nuts.
But now, after several skin tests and an oral food challenge for almond, which he passed, he now only needs to avoid peanuts, which opens us up to a whole new world of options. The only problem is: we need to find tree nuts that don't have a potential risk of cross contamination with peanuts.
Some families need peanut butter that doesn't have cross contamination with tree nuts. Some families need almond butter that doesn't have a risk of cross contamination with hazelnuts, and the list goes on…
So, I did some research to find the best places to buy various nuts and nut butters that don't have cross contamination with any other nuts (or peanuts).
I'm listing the major tree nuts in alphabetical order below, along with brands/sources for where to buy them. If you know of other options not listed below, please send me an email and I'll look into getting them added. Thank you in advance for helping me to keep this resource comprehensive and up to date.
Please note: Since manufacturing processes are constantly changing, I recommend using this resource as a starting point, but always double check the links I include to allergen information or call/email the companies yourself to follow up if my last date of contact is more than a year old.
Table of Contents
Tree Nuts Made in Dedicated Facilities
Last Updated: October, 2021