Looking for a brand of natural deodorant that doesn't stain clothes? For me, it took several trials (and errors) before I finally found a brand that not only worked, but didn't leave an oily residue on my shirts. #GoNative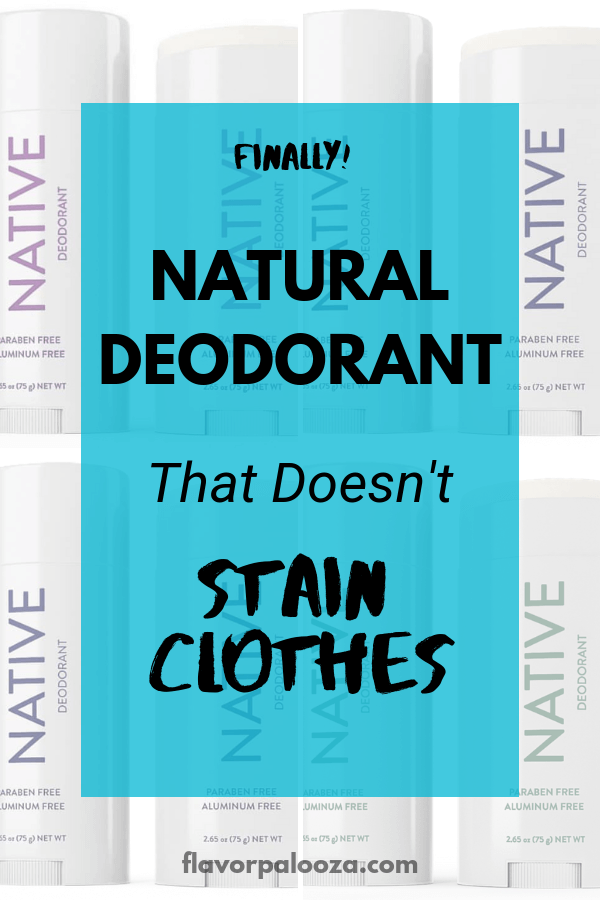 Some of the links in this post are affiliate links and I will earn a commission if you purchase through these links (at no additional cost to you).
On my quest for the best natural deodorant, in addition to finding one that actually worked, it was important for me to find a natural deodorant that doesn't stain clothes.
Because, well, I've tried a few brands, and I've unfortunately had to toss a few shirts because the oil in the deodorant left dark, oily residue marks in the armpits of my shirts. Super flattering.
But, regardless, I have now found a brand of natural deodorant that doesn't stain clothes. My search is over!
If you're looking for a natural deodorant that works, that doesn't stain, is gentle on your skin and smells great, then you have to try Native Deodorant.
I know this seems like an advertisement for Native. And I suppose it is. But it's a brand that I'm honestly sharing because I've been using it for about 2 years now, and I really love it.
My favorite scent is Coconut & Vanilla, which is also marked as "Most Popular" on their website, so I guess i'm not alone in this! For my husband, I buy the Eucalyptus & Mint scent, which also smells great.
Buy it now on their website, or at Target or Walmart.
(Flavorpalooza readers get a special 10% discount off of their first order of $15 or more by using the code "HEALTH10" Click here!)
How to Transition to Natural Deodorant
If you've done any searching online about natural deodorant, you've probably seen articles about the "Armpit Detox" you have to go through to switch from antiperspirants to natural deodorant. At first, I thought, What the??? But after going through the transition myself, I can confirm that it is kind of a thing. As weird as it may sound.
Typically what this means is that it can take your body awhile to adjust to your new, more natural deodorant. And by "awhile," I mean it can take upwards of a month or so (varies by person, of course).
During this time, people often get frustrated and think their natural deodorant isn't working. And, technically, they're right (kind of). But, it will work — the body just needs to adjust.
For the first few weeks, you body will be adjusting to no longer using antiperspirant. This adjustment period results in more odor and more moisture sensation in your armpits. But, this is normal! After your body adjusts to your natural deodorant, you should no longer experience these symptoms.
To help get you through the "detox" phase, I'll recommend what worked for me:
Take more showers (if you can)
Keep a travel-sized version of your new deodorant in your bag and reapply more often throughout the day (note: you won't have to do this once your body adjusts)
Time your detox for cooler months (if possible!)
Good luck!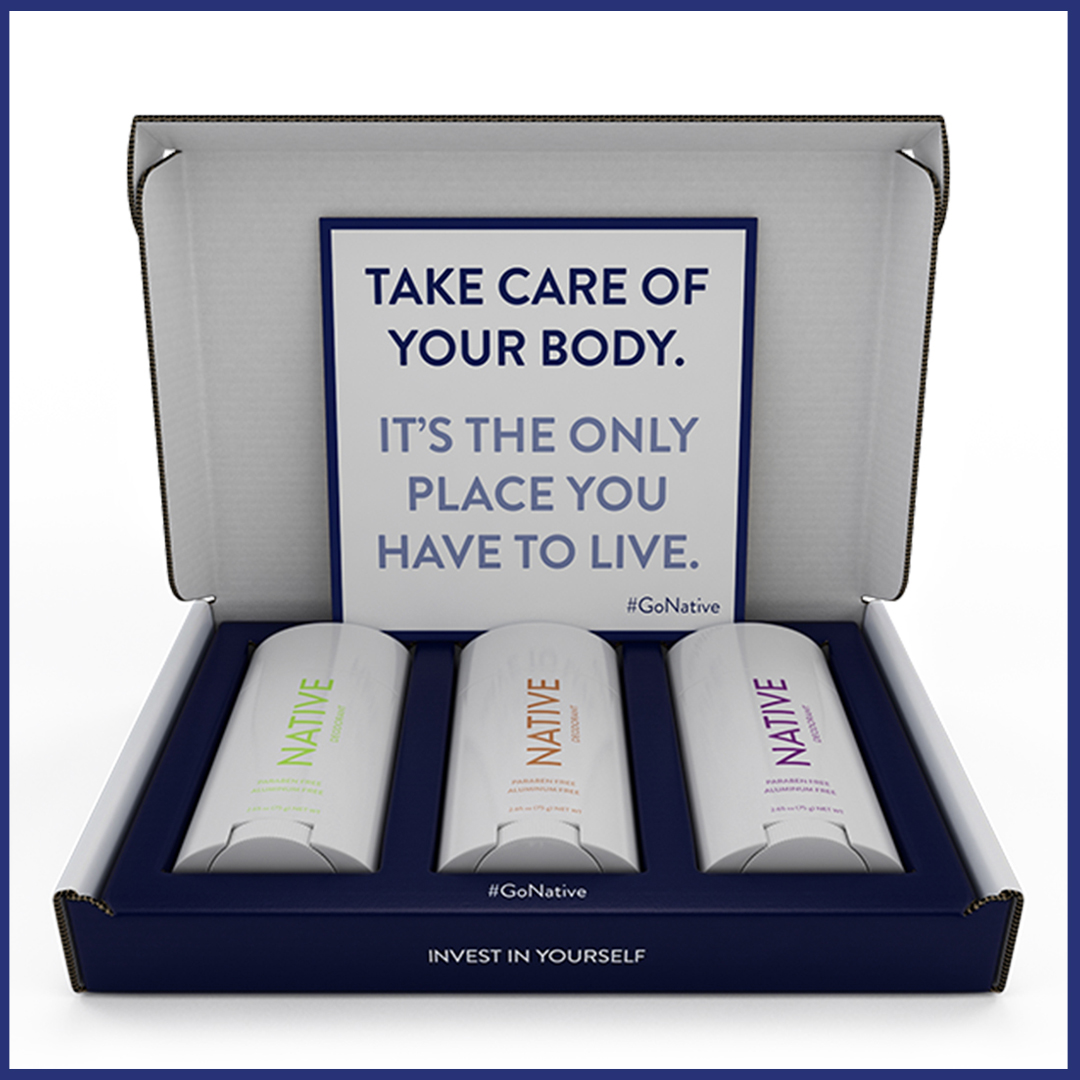 If you've never considered giving someone the gift of natural deodorant, you're not alone. But, Native does make it really fun, with different gift box options available for most holidays and occasions (along with limited-edition, seasonal scents). I think this is an awesome gift idea for friends or family members who are focused on switching to more and more natural products. I know for me it can sometimes feel overwhelming to do all the natural product research, and then to acquire all of the new products, from beauty products to cleaning products and beyond. Maybe you know someone like this in your life? If so, send them a Native Gift Box!
Search Gift Boxes! (And remember to use code "HEALTH10" to get 10% off of your first order of $15 or more.)
Are you ready to make the switch to natural deodorant? If you have any additional questions about the process, leave a comment below or send me an email and I'll try to answer!