Our peanut allergic toddler is just shy of 3 years old, making this our first Halloween where we've had to come up with a game plan for how to help him safely celebrate.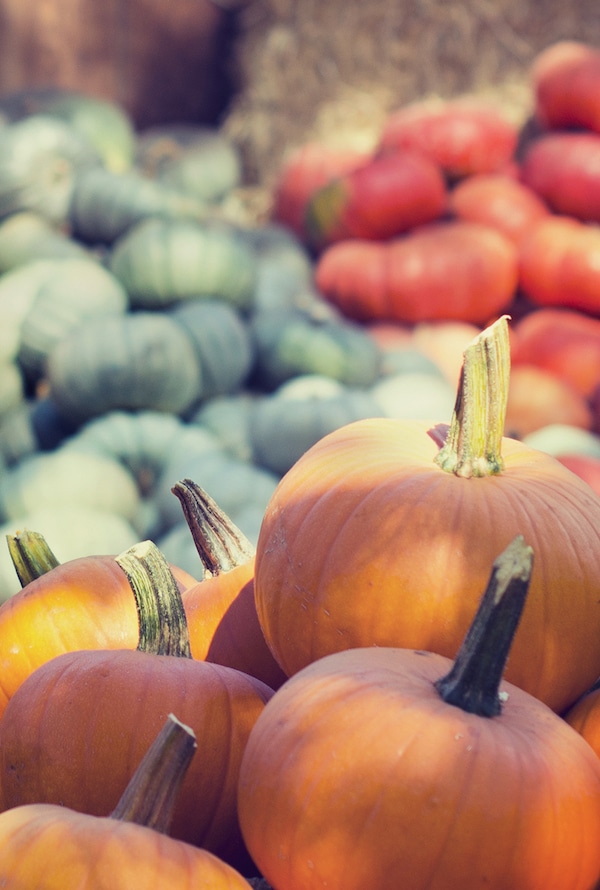 >> Check out our Nut Free Halloween Candy guide <<
Since we've known about his allergy since he was 1, he's never really had candy, so at least he's not fully aware of what he's missing out on. Right? But, I'm sure on Halloween night, those fun-sized, colorful, wrapped delights will be intriguing and exciting. And while he unknowingly plops a Reese's peanut butter cup into his jack-o-lantern pail, I'll likely be sweating bullets just thinking about how close he is to something that can make him deathly ill. Sounds like a recipe for a fun night, eh?
We've already talked to him about how things will go down on Halloween night, and our plan right now is to just keep reminding him about how important it is that he doesn't eat (or even unwrap) any of the candy while we're walking around. Then, when he gets home, our plan is to have him trade all of his candy in for some non-food toys and prizes at home. Then, his dad can take the candy to work the next day, so we can get it out of the house ASAP.
At our house, we'll be participating in the Teal Pumpkin Project, which means we'll be handing out non-food treats to our trick-or-treaters. We did this last year too, and it was fun! There was only one kid that seemed bummed that we didn't have any candy: "BUT, I WANT CANDY!" (haha). Sorry kid. Hit up the next house.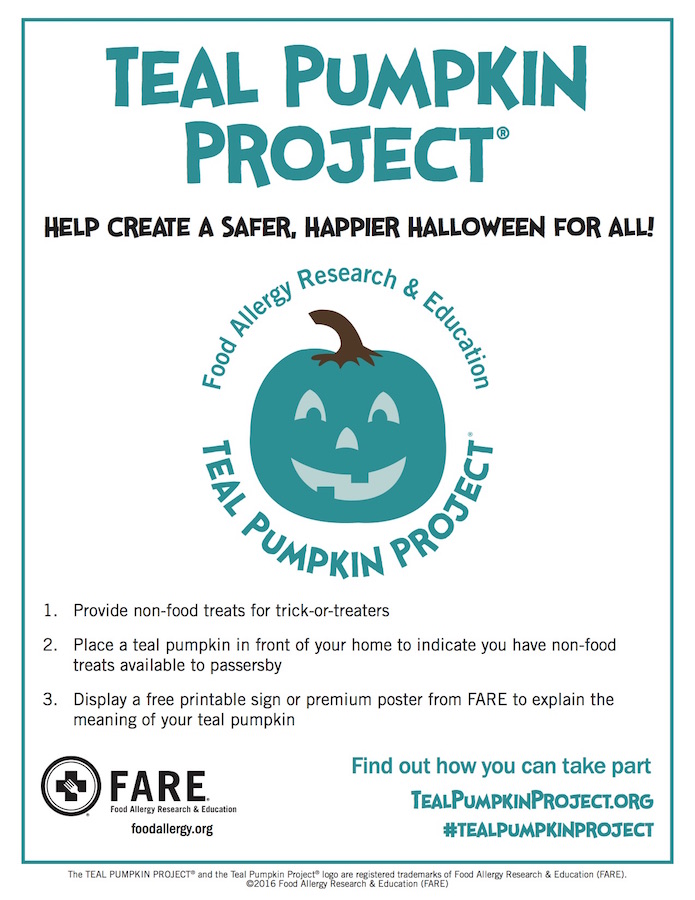 Instead, we make up little grab bags of spooky, glow-in-the-dark prizes, like fangs, mummy temporary tattoos, glow sticks, glow bugs, etc. I usually do my Halloween shopping at Oriental Trading Company. They have a lot of fun, non-food treat ideas available.
Also, we'll be proudly displaying a teal pumpkin in front of our house, and, of course, registering our house on the Teal Pumpkin Project map.
I was also pleased to discover the Halloween celebration at one of our local churches actually mentioned they'd have have non-food treats for kids with food allergies available. YES! I've found that unless you have, or are closely related to, a kid with food allergies, thinking about providing non-food treats doesn't really register. Especially on Halloween, when it's usually all about candy, candy, candy, candy and maybe some gooey baked goods mixed in.
If you have a child with a food allergy, how are you planning on celebrating Halloween? Will you be allowing them to go trick-or-treating? Partly, I wonder if our guy is still too young, since he doesn't fully understand the gravity of his allergy yet. Right now, the plan is to wing it a bit, and see how it goes….and if he doesn't seem to be able to keep his costumed paws off of the treats in his pail, then we can abort the mission and just stroll around looking at all of the lit jack-o-lanterns and Halloween decor.